I hear the water trickling in the sink and I doze in the shadow of the bathroom light. It's just after 3 o'clock in the morning, and Mike has risen earlier than planned. I peek and see him slipping into the Nikes and adding to his suitcase, last minute, the largest baby wipes I've ever seen. They're supposed to be a shower without actually taking a shower, and he's going to need them in the Guatemalan jungle.


I wait until the last minute, then slip out of bed and dress. We descend the stairs together. He starts the coffee pot, and I look for the thermal to go cups. The dishwasher sits silent, still dirty. I complain as I fish the cups we need from the top rack and wash them by hand. "I asked Reagan last night to run it. She can't even turn a nob."
He laughs.
I tell him, "We may be getting some of the big stuff right, but we're missing it on so many little things with them."
He dries the cup and the lid, then, turning me from the sink, he wraps me in his arms and says, "I love you."
I mumble, "And I love you," into his collar bone where my face is buried and add, "probably too much."
Coffee poured, bags loaded, we turn the wheel east toward the airport. He prays out loud, both eyes open to the road before him. We talk of nothing in particular, the early morning air damp and heavy, the rest of the world quiet and asleep.
I enjoy these moments immensely because we so rarely have each other's undivided attention. There's no music, no phone, no one else. And I can't think of anything I've ever enjoyed more than that drive at 4 o'clock in the morning.
At the airport, I hug a few others who arrive while he unloads suitcases from the trunk. Intent on the mission before him, he steps straight toward the opening glass doors to the ticket counter. He has already left me behind.
I yell, "Wait!" and he returns, his apology in his eyes. His goodbye kiss is hasty because he's already thinking of travel, the group, and his God-work. He loves Jesus more than he loves me, and I am glad of it, maybe relieved. I drive home a little jealous of how well he knows that Jesus is Lord, even over the one flesh He made us.
Follow my example as I follow the example of Christ.
~The words of Paul as recorded in 1 Corinthians 11:1
Sharing today's thought in online community.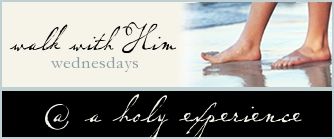 Photos from 2010 Extreme Guatemala