After dinner, he tells us all how to say it in Swahili.

Asante. Mungu awabariki. Thank you. God bless you.

He learned it from Peter Ndungu during an international conference call to plan a crusade in Kenya. Harrison Ndungu (apparently the equivalent of Smith in Kenya) sent Mike a Facebook message saying, "Praise Jesus! I saw your travel schedule/ticket. That's your commitment. Asante. Mungu awabariki."

When the phone rang, it was Pastor Garang, a satellite in orbit making speech in Sudan instantly audible in South Carolina. He sits with a cell phone outside his hut in Aweil at midnight, listening to the quiet. He says the stars are brilliant there like nowhere else on earth, thousands of nightlights for a dark continent.

Details begin to pile up and excitement rises. The scale weighing Africa's need against my timidity tilts toward Africa and lifts my shaking fear up high as an offering to the Lord in one fluid movement. The new heights are exhilarating; the view magnificent. Adrenaline rushes already.

We prayed for Sudan six months ago, last November, unaware that that distant land was in our near future. The missionary reported that the five year peace treaty between the north and south would reach its end January 9, 2011. Should the south secede from the Islamic north, an iron curtain will fall upon the people of the north shutting out any evangelism or Christian work. Should the Christian south reconcile with the north, they will be overpowered by Muslims, no longer free to Christian worship.

How to pray? Only the Spirit knows.

In the end, the South did secede from the North in January, their new government to take effect July 9, and already there is unrest. Aweil is 90 miles from the new national border that cuts a new country from the old. The border town of Abyei lies in South Sudan, but it's oil-rich and will not be peacefully surrendered by the North. Military attack has already begun. Many are now refugees in search of safety in Aweil, the once quiet village with a man star-gazing at midnight with a cell phone to his ear, listening to my husband dream about Africa.

World Magazine called it Warmongering.





Violence in Africa has reached my kitchen table in America, and I need to know how one makes plans to travel to a country again on the cusp of civil war. And how the other one stays home, puts laundry away, and prays for a time eternal when the lion and lamb will lie together.
And foreign words come again to me in answer,
"That's your commitment. Asante. Mungu awabariki."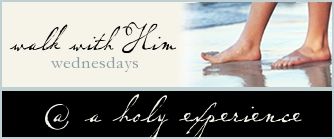 : : :
Crusade in Kenya
Pastor Garang in Aweil — friendsofsudanproject.org (website off-line currently)
To sponsor Mike's mission:
Give online
or
Mail to: Africa for Christ 2011
523 Superior Street
Columbia SC 29205
Asante. Mungu awabariki.